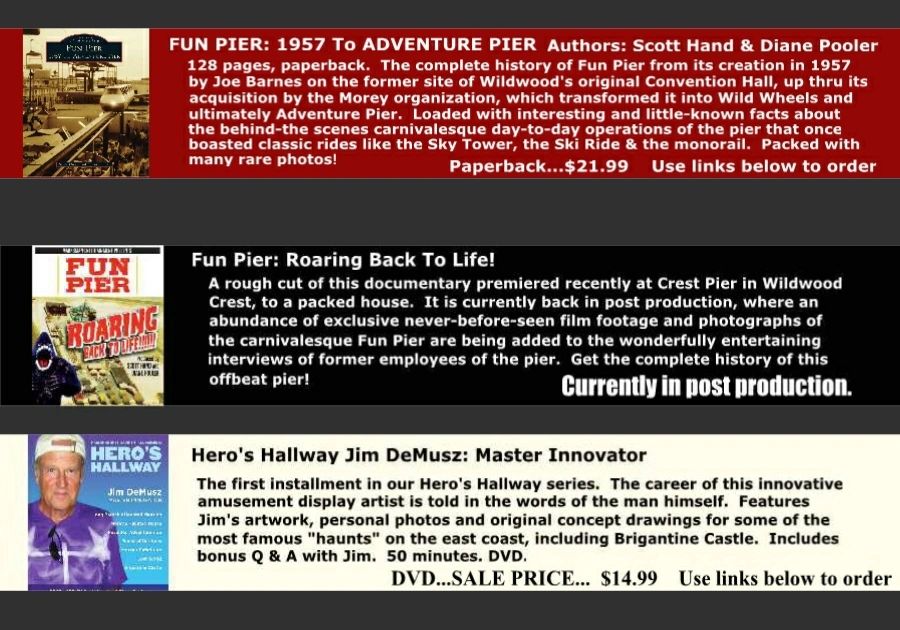 To order Fun Pier: 1957 To Adventure Pier or Hero's Hallway Jim DeMusz: Master Innovator
, select method of payment. Use Paypal button to make a secure credit card payment through Paypal...If you don't have a Paypal account, you can create one on the Paypal order page....no extra order form is needed, your shipping information will be handled directly through Paypal.
If you prefer to pay for this item by check or postal money order
, click the order form icon above to download and print an order form, fill out in entirety, and send via U.S. Mail along with your payment to the address on the order form. The order form is in pdf format, and you must have Adobe Reader installed on your computer to open the file. For a free Adobe Reader download,
click here
. Thank you for your order.
Defective discs will be replaced with the same title only.
Order Jim DeMusz DVD through this Paypal link
Order FUN PIER Book through this Paypal link